SV Woods is an expert manufacturer of a wide range of products as WPC Door Frames, WPC Window Frames, Plywood, Moulding, Block Boards, and Flush Doors. SV Woods is carrying specialty in producing Authentic WPC products. These products are designed and manufactured under the stringent administration of our quality experts in our sophisticated production unit. The offered products are precisely designed using excellent quality material by our experienced professionals with vast creativity.
Our topmost priority is to provide authentic WPC products at affordable prices.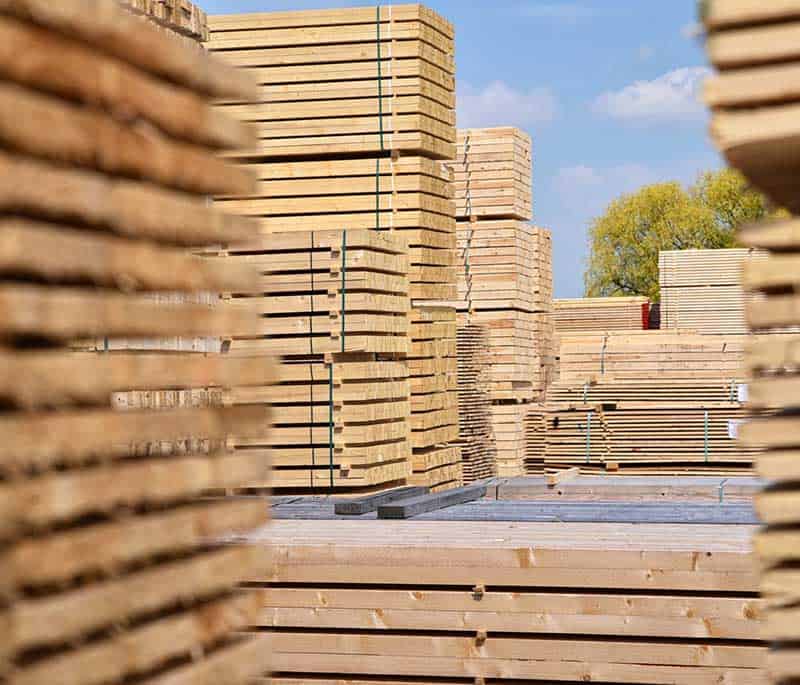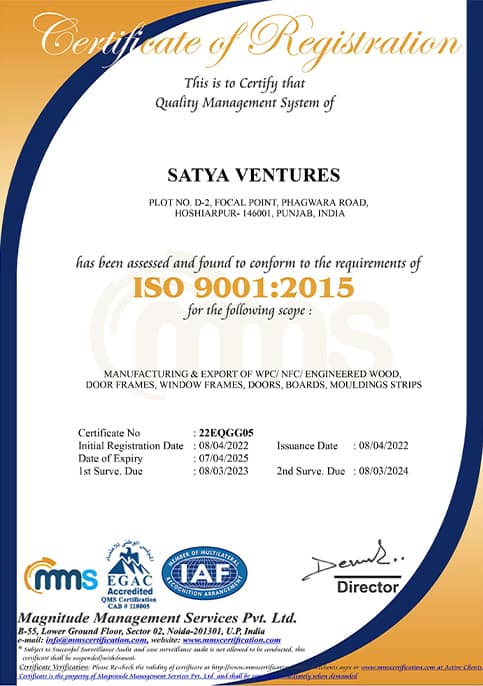 SV Woods
We Are Proud To Be The Best Manufacturing Company in India
The products offered by us are highly appreciated by our clients for its Quality & features like high strength, termite resistance durability smooth finish and attractive look. We make available these products in various sizes to meet the accurate requirements of our valuable clients. Further, our products are widely used in various places like residents, offices, hotels and other allied places. Owing to our righteous business policies and translucent trade dealings, we have been able to endow our valued clients with optimum pleasure.
We carry huge, strong, and loyal networks of dealers and distributors all over India. SV Woods maintains a faithful business relationship with all our clients with full dignity and honesty and this is the only secret of our fast success.

WPC Boards offer good durability and are best for both interior and exterior applications.
Mr. Sanjeev kumar Aggarwal
Managing Director
Having excelled in the field of science during his academic years, he is the man behind the innovation, He has been into the business of construction materials for last 30-40 years. Out of his passion of formulations, he always wanted to create a product that was unique, addressed problems of the society, & was also environment friendly. During his research & travel across the world, he learnt about WPC technology, Impressed with the unique features it offers, he decided to offer WPC products in India, a version of WPC, which is authentic, contains properties of wood, looks like wood & is a best substitute of wood which is better than wood. Today his innovation is available in the market through brand name SV Woods.
Mr. Suryansh gupta
Director
MBA in Marketing, he foresees SV Woods as a leading WPC brand in the North Region based on the growth momentum achieved by the company in a brief period of one years. His business management acumen, combined with his strong commitment to quality and a customer-centric approach has helped the company to attain the highest standards in the WPC industry at an accelerated pace. He evinces a keen interest in the corporate affairs of the company and plays a pivotal part in all the key policy-making decisions. A keen observer with an analytical mind, he is spearheading the branding, communications, and marketing activities which he has identified as a thrust area for the company.
Get ultimate eco-friendly products at an affordable price and make your place elegant.